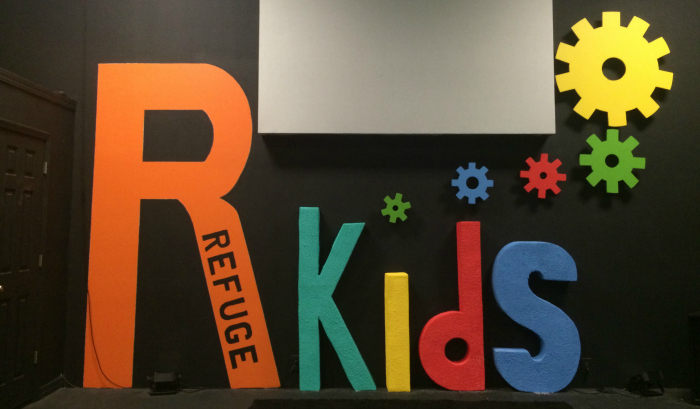 REFUGE KIDS
At The Refuge, we offer kids ministry that is uniquely designed with your child in mind! From 6 weeks to 6th grade, we have safe, age-appropriate environments where your kids will learn God's way in a fun, creative and relevant way.
Safety
We take the safety of your children very serious at The Refuge. Every child's name tag is matched to a parent-identification number, every volunteer is screened with an interview and federal background check, and every hallway is monitored with security personnel and cameras.
Fun!
We realize that when children have fun at church, they can't wait to come back. We value creating fun ways for children to learn about Jesus.
First Time at The Refuge?
When you walk through the main entrance to the building, head to our Guest Services desk so we can register your family into our kid's check-in system. Once your family is registered and checked in, one of our volunteers will be happy to show you the age appropriate room we have created for your child. We will ask for the following personal information: family member's names, children's names and birthdates, family address, phone number, and any special instructions (allergies, special needs) for your child. You and your child will be given matching identification tags that are exclusive to your family and your visit. Your child will need to wear the name tag portion of your matching identification tags which bears a code that is matched to your portion during checkout at the end of the service. During checkout, you will return to your child's room and show your tag in order for your child to be released back to you.
If for some reason your child were to need you during the service, your security identification code would appear on the screens in the auditorium. We would ask that you exit the auditorium immediately and look for a staff member who will direct you to your child's room.